Unicorn Up & Down Roller Coaster™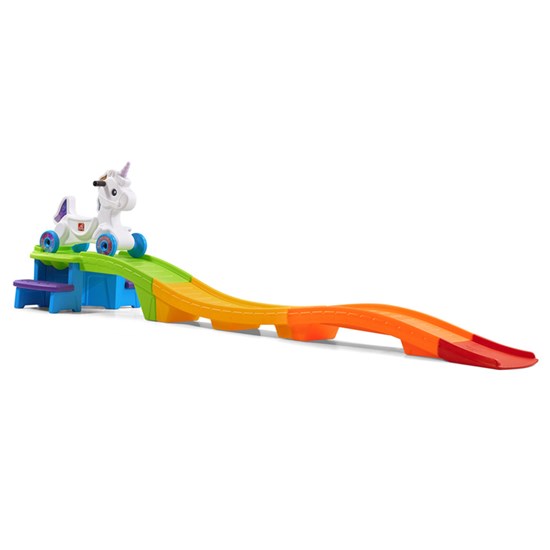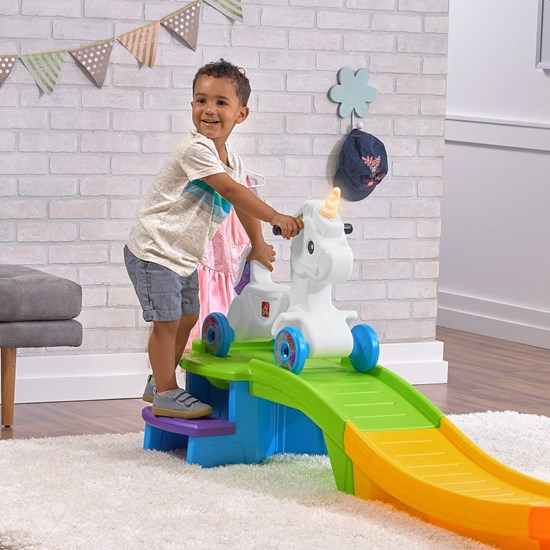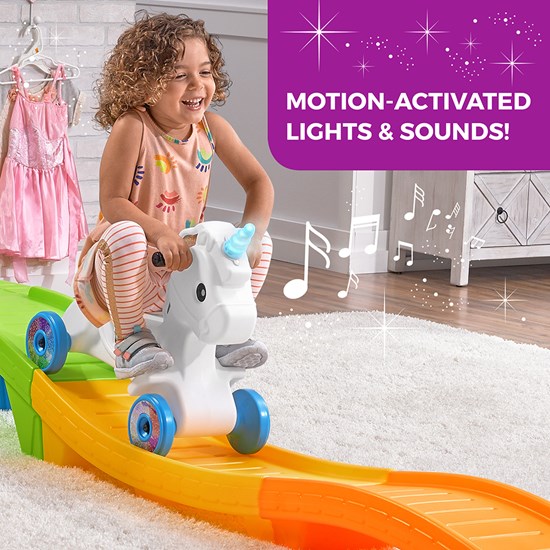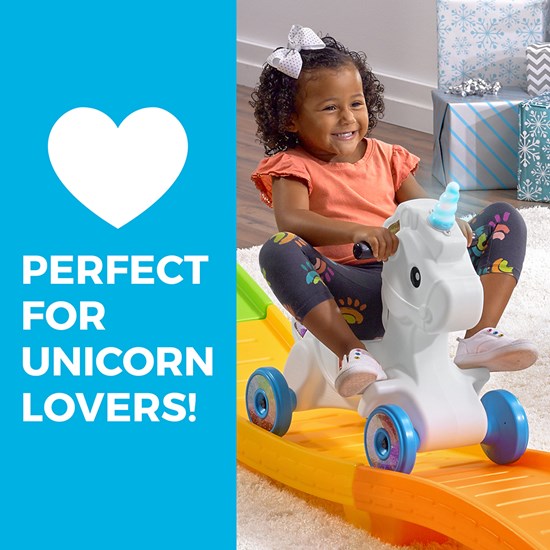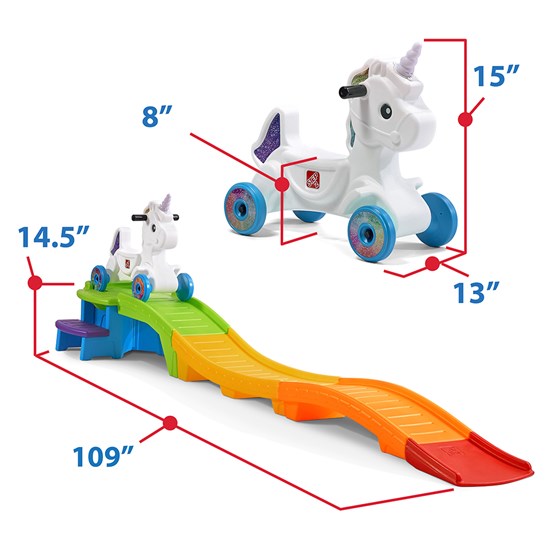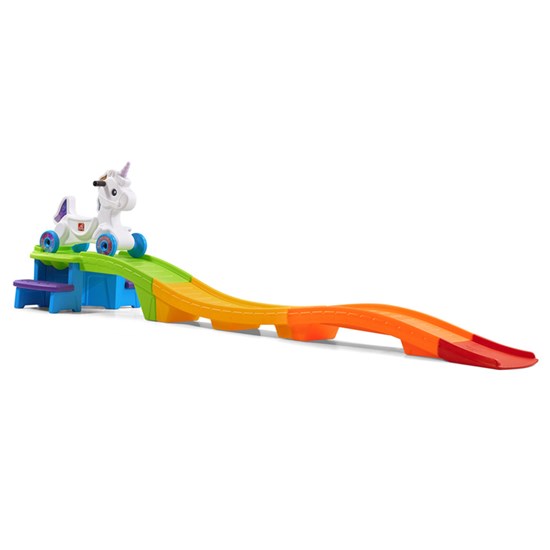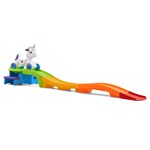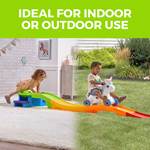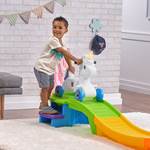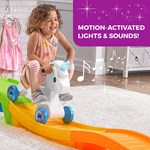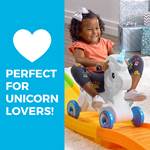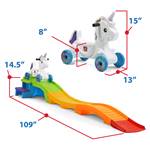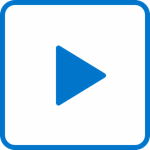 Unicorn Up & Down Roller Coaster™
In stock
$139.99 $129.99
+4.99 shipping (via FedEx)
Let imagination run wild with the Unicorn Up & Down Roller Coaster™!
IS THIS A GIFT? DON'T SPOIL THE SURPRISE!
This item ships with an image of the product on its outer packaging.
Rated 5 out of 5
by
Anonymous
from
Loads of fun!
This product is something I highly recommend for Christmas gifts for little ones. Not only was it extremely easy to assemble but, my son has had loads of fun on it for hours since receiving it. The roller coaster has provided him with some large gross motor development because he had to learn how to go down it himself without an adult pushing it for him. He absolutely loves it and never wants to get off! The size is also perfect for outdoor or indoor. It fits nicely in our extremely crowded playroom. Highly recommend! Thank you Step2 for letting me test this item as part of the Step2 Toy Tester Program.
Date published: 2019-10-05
Rated 4 out of 5
by
Rumble Tumble
from
Still Great But
I've had several of your roller coasters over the years. Kids LOVE them as do I. I love that you added ridges to the track. Kids always climb up it and slip right near the top. The ridges should help a lot. Something about this new track seems lighter and the steps are different. It's probably not a problem for most people but I love step2 designs and hope they don't start cutting corners to cut costs. I had to have the unicorn to add to the red car. Parents have mentioned and I notice too that the unicorn is much lighter and narrower than the red car. I don't expect it to cause much problem but the red car just feels more stable and has better weight. I would love a whole fleet of various fun coaster car options as singles wo the track. I think they'd do very well. Just please keep them like the red car. Overall it's still a great toy. Thank you.
Date published: 2019-10-05
Rated 5 out of 5
by
Jesca177
from
Hours of fun!!
This toy has been wildly entertaining for both my 5 year old and almost 2 year old. When I was unpackaging it I thought it looked a little flimsy but after assembling it and pushing my 5 year old down it held up with no concern. I found it to go fast enough to make it fun for the kids but not so fast that I worried sending my 22 month old daughter down it. It's a little large for a traditional playroom space but would be great if you have a finished basement, bonus room and wonderful for outdoor play. This toy has been a wonderful addition to our play space and has kept my very busy girls entertained and playing independently for long stretches of time. Highly recommended!! Thank you Step2 for letting me test this item as part of the Step2 Toy Tester Program.
Date published: 2019-09-30
Rated 5 out of 5
by
Sakilynne
from
Happy girl!
I ordered the unicorn up and down roller coaster for my granddaughter's 2nd birthday. I bought one for her sister many years ago and remembered how much fun it was for her and her friends. My granddaughter was a bit apprehensive at first, but after the unicorn went down by itself a couple times, she wanted to try it. Now she's riding it all day! I've always been impressed with Step 2 quality. This one is also amazing! Thanks for all the hugs and kisses Nana got for this fun present!
Date published: 2020-04-11
Rated 5 out of 5
by
Mommyof4in2
from
Awesome rollercoaster!
This unicorn up down rollercoaster is perfect for toddler and young children. It keeps my triplet 2 year olds and 3.5yr old entertained multiple times throughout the day!(which is a blessing!) I love their excited little faces everytime they roll down. The unicorn is adorable and we love the bright colors. It was super easy to put together(about 10mins) and seems to be pretty sturdy. Thanks to the step2 toy tester program for letting us test your awesome product!
Date published: 2019-10-10
Rated 5 out of 5
by
Samantha
from
Great Product To Keep Any Toddler Entertained
The Unicorn Up and Down Roller Coaster is such a fun product for my twin daughters. As soon as we got the package they couldn't contain their excitement to get it up and running, good news it didn't take long! The coaster was quick and easy to set up with no hassle. The smile's on their faces was so genuine with excitement from not only having a roller coaster, but a unicorn one as well! The lights are so fun and the hardest part was trying to get them to stop playing! This toy is also great to teach the fundamentals of sharing and helping others. The girls had so much fun pushing each other down the coaster! This is great for outdoor days but i know it will be great to put together once it starts to cool down. I'm looking forward for my girls to be able to ride a roller coaster when it's snowing outside! All around a great product to keep toddlers entertained!
Date published: 2019-10-13
Rated 4 out of 5
by
photofox
from
He loved it!
We got this product shipped to us through the mail. It arrived in a big box, and my son couldn't wait to open it up. After assembling the track and the unicorn we gave it a shot. He loved it! We have it set up outside in our backyard on the lawn. At 3 hes able to get it on the track and scoot down the track and do it over again. He's spent a good amount of time keeping himself entertained in the backyard.
Date published: 2019-10-18
Rated 5 out of 5
by
medowd5
from
So much fun!
When we arrived home to this box on our doorstep my son immediately asked if we could play on the coaster. The bright colors are attractive and definitely caught both our attention. After unboxing the parts I was pleased that the directions were easy to follow and the set up was simple (for the most part). The one issue I had was putting those little rubber pieces on the handle of the unicorn. The coaster itself snapped in nice and tight which put my mind at ease when it came to the safety of the product. My son decided that it was his outdoor toy and we placed it on our lawn to slow it down a bit, but you really wouldn't need to. The speed is perfect, but allows for lots of laughs! Our 8 month old daughter even got some pure joy out of this toy. She loved to watch her brother scream with excitement. We love the colors and the sparkly stickers you get to apply to the unicorn- my son loves anything with stickers! Thank you Step2 for letting me test this item as part of the Step2 Toy Tester Program!
Date published: 2019-10-06
I can't get the horn to light up or make noise. I ordered a replacement one from Step2 and it doesn't work either? I switched out the batteries (new) and tried everything under the sun to make it light up. Any suggestions?
Please contact our Consumer Service Specialists at 1-800-347-8372 Monday through Friday, 8AM -5PM Eastern Standard Time and we will be happy to help you.
Date published: 2019-12-03
Hello I wanted to know if the unicorn rollercoaster can be put on reverse on the tracks like the Step2 Anniversary Edition Up & Down 10ft tracks? 
Please contact our Consumer Specialist Staff at 1-800-347-8372, Monday through Friday, 8am-5PM Eastern Standard Time for assistance.
Date published: 2019-11-14
What is the weight limit for this?
The assembly instructions show the "maximum child weight as 35 lbs"
Date published: 2019-11-10
Is the unicorn available for sale? I have the coaster already but would like a unicorn for my daughter! 
Unfortunately, we do not offer the Unicorn separately.
Date published: 2019-11-07
If I buy TWO sets of this Unicorn Coaster, would there be a way to put (at least the center parts of) the 2 tracks together to make a longer track?
The Unicorn Up & Down Roller Coaster™ is not designed to be added onto.
Date published: 2019-11-07
Do you ship to Australia?
Step2 Direct ships only within the 48 contiguous United States.
Date published: 2019-10-22
Hello I was wondering if it is possible to buy a second unicorn for the coaster?
Unfortunately, we are unable to offer the Unicorn Car separately.
Date published: 2019-10-03
Can you purchase the unicorn car by itself? We already have the track but different cars would be really neat!
Unfortunately, the car from the Unicorn Up & Down Roller Coaster™ is not offered separately.
Date published: 2019-09-24
Will this be available in England?
The Unicorn Up & Down Roller Coaster™ will be offered in the United kingdom, unfortunately we do not have an ETA at this time.
Date published: 2019-09-19
When is this going to be available again?!?!?!?
When will this product be available again?
Why is the weight so much of a difference than the other coasters?