Archway Falls Water Table™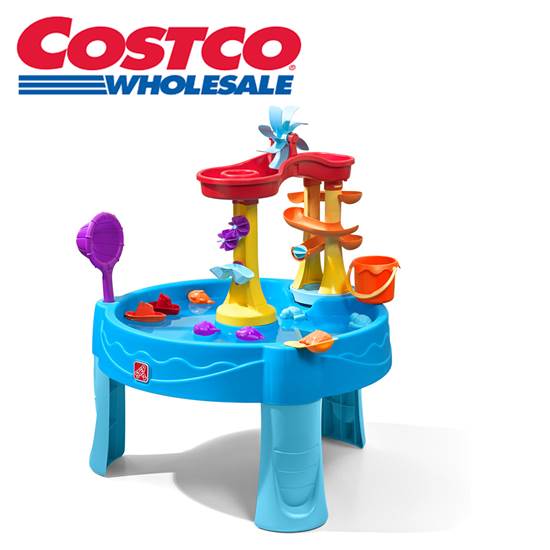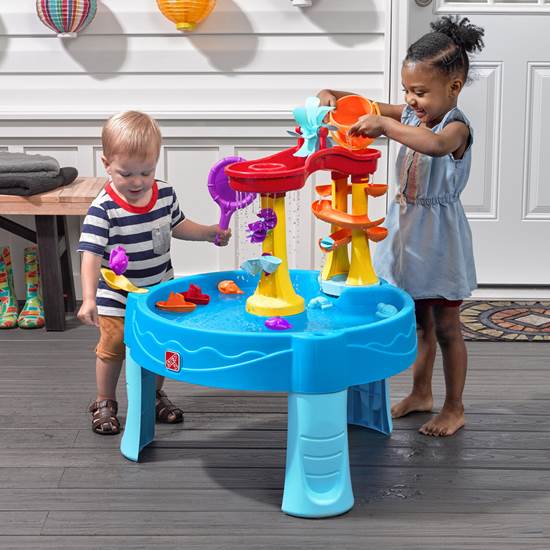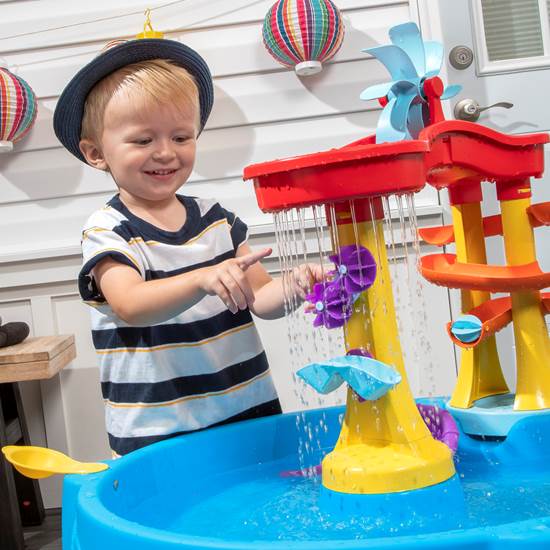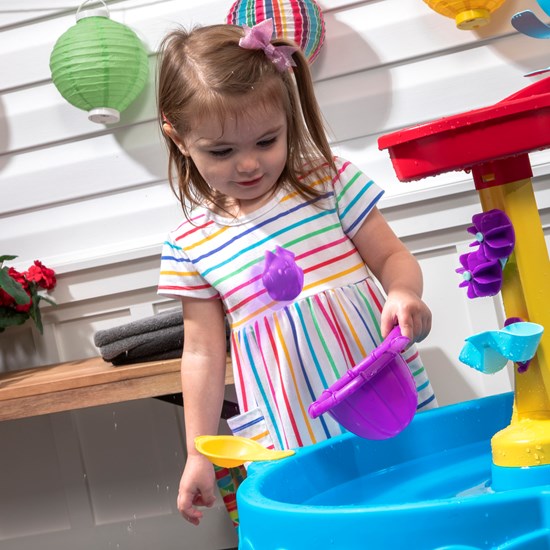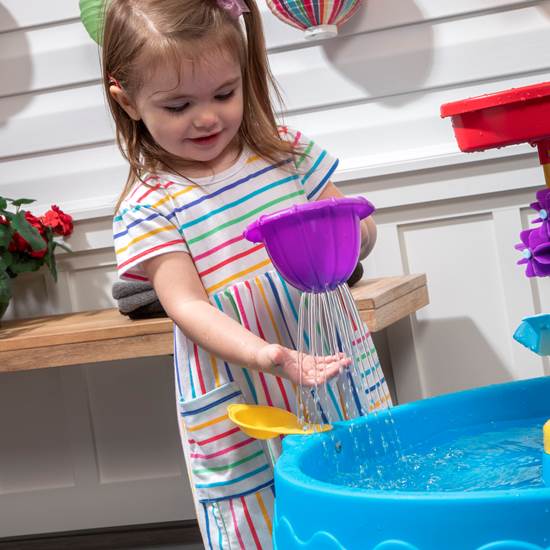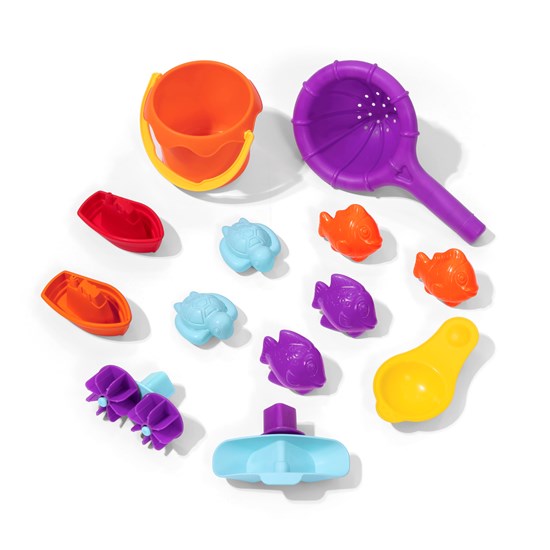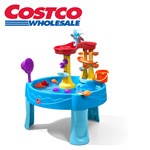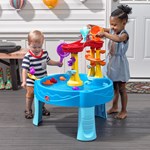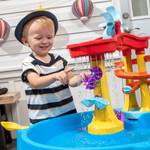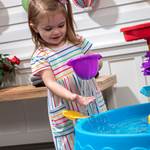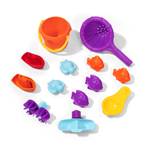 Archway Falls Water Table™
Splash the day away with the Archway Falls Water Table™, a Costco exclusive!
IS THIS A GIFT? DON'T SPOIL THE SURPRISE!
This item ships with an image of the product on its outer packaging.
Rated 5 out of 5
by
Sarah2210
from
Fun toy!
At first I was worried about this product because my kids are almost 5 and 10, but they were SO excited to open this water table and get to playing with it. My 10 year old actually put the water table together with no problems. We received this toy in February so it was too cold to play with it outdoors. My kids wanted to play with it so badly we placed it in our big soaker tub. They put on bathing suits and got to playing. They LOVED it! They especially loved the waterfall feature and the feature that allowed you to fling fish into the upper part of the table. My almost 5 year old begs to play with it every night!
Date published: 2020-02-28
Rated 5 out of 5
by
Briggs
from
So much fun and learning!
My 3 year old was so excited to get this water table! It was raining out slide but he couldn't wait even longer so we but it together right in the kitchen! It was very easy to put together, actually my 9 year old did it without any assistance! The water table has a large enough base to slash in and the walls are high enough to keep the slashes semi contained. Table comes with several little toys, scoops, and buckets to play with the water. My son really enjoyed pouring water in different places to see what happened with it. This is a great toy to help kids learn as they play! It has a very smart design as well because the y'all part comes off very easily which makes storage a breeze!
Date published: 2020-03-06
Rated 5 out of 5
by
HuntersMom
from
The coolest water table ever
My kids are 5 and 7 so I wasn't sure how they'd play with the water table, but I pulled it out on day 2 of our Corona Virus Quarantine and it was a big hit! The kids helped me put it together and that took about 10 minutes. After we filled it up they played and played, and eventually it turned into a backyard water fight but it's all fun! The holes in the top that allow the water to sprinkle down is really neat, I love the tubes and spinner and everything else that moves with the water as it's poured on top. This table also comes with a TON of accessories to add to the fun, a bucket, a strainer, squirted fish. I'm sure it'd be a more fun for littler kids but it keep my "big kids" laughing and outside so that's a huge win!
Date published: 2020-03-15
Rated 5 out of 5
by
Nat0405
from
Hours of FUN!
My little ones absolutely LOVED this water table. At first, my initial thought was my two year old is going to love this, but she wasn't the only one. My 5 year old son also enjoyed playing with it. They even enjoyed taking the toys on the go with them and even in the bathtub. For my 2 year old, she is more on the smaller side so we did have to help her reach the taller piece on top, but when we gave her step stool it was perfect size for her. Prepare to have your kids entertained for hours.
Date published: 2020-03-13
Rated 5 out of 5
by
Momof2Boys
from
My Son Approves!
This water table exceeded my expectations and was exactly what I was looking for. I wanted a water table for my four year old to have to play with on nice warm days before summer came. He loves playing in water! The water table was super easy to assemble. Took just a few minutes and it was done and ready for my son to start playing. This is a fun water table that gives my son over an hour of play time. It comes with extra pieces like a bucket, a scoop, two boat figures and six cute little sea critter squishy toys. My nine year old even loves playing with it. It brings my boys together, laughing, playing and enjoying being able to enjoy the same thing. I'm so happy that my boys love this and I definitely recommend to all other families out there looking for a wonderful water table with endless amount of fun!!!
Date published: 2020-03-04
Rated 5 out of 5
by
Kparker624
from
So much fun
This water table has been great. We have played with it inside since it came while it was still cold. We also played with it outside with water. She had so much fun. She loved how the water came out of the top. She has also really enjoyed the toys that came with it. It was easy to put together and very sturdy. I was sent this product to give my honest review.
Date published: 2020-03-02
Rated 5 out of 5
by
Lena
from
Such Interactive Water Table
I wanted a water table for my granddaughter to play with on the weekends with me. And let me just say that this table was a hit the moment she saw the photo on the box. It came with instructions, but I just went by the photo on the box without issue. The parts all fit securely in their places and seem to be made of quality materials. The different interaction areas on this one table are wonderful, but my girls favorite is the small piece that sits on the railing that you can pull back and it will flick water at someone walking by. My favorite is the water wheel on top, I love to just flick it round and round. Yep, I am easily amused! The boats and fish were a welcome surprise, I did not notice it was coming with those pieces and my girl likes to bring them into the bathtub to continue the fun. Overall, easy to put together, great colors, lots of pieces to play with and made with good qualitymaterial=win win win for us.
Date published: 2020-03-02
Rated 5 out of 5
by
SueAnne
from
Water fun
This product exceeded my expectations, it was so easy to put together, no tools were needed all the pieces just snapped together. And it is very sturdy very high quality!! And the kids absolutely love it they have played with it everyday. I have told my family and friends about this water table and how wonderful it is.
Date published: 2020-03-14