StoneFront Patio Collection Cooler & Storage™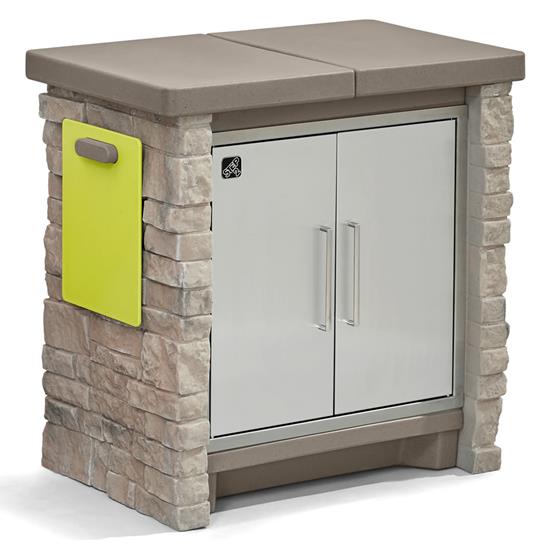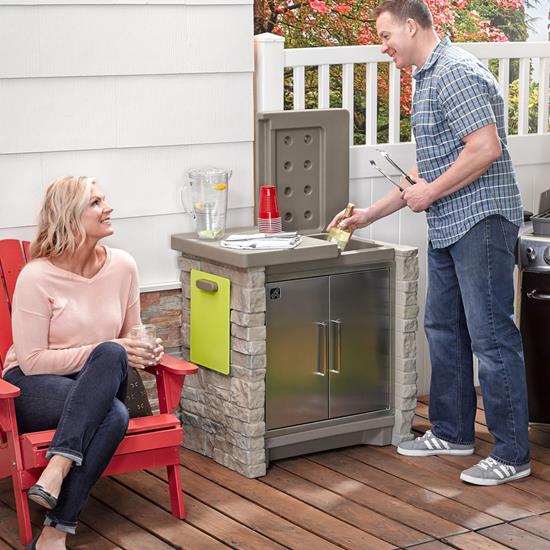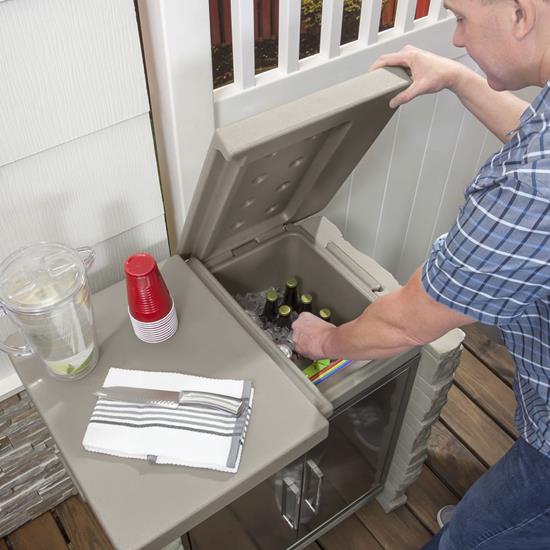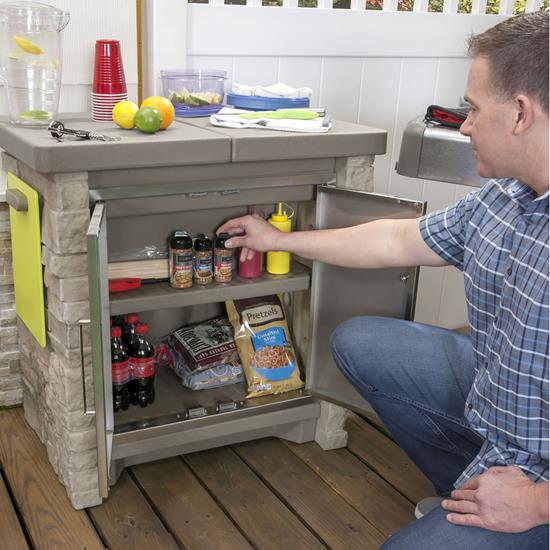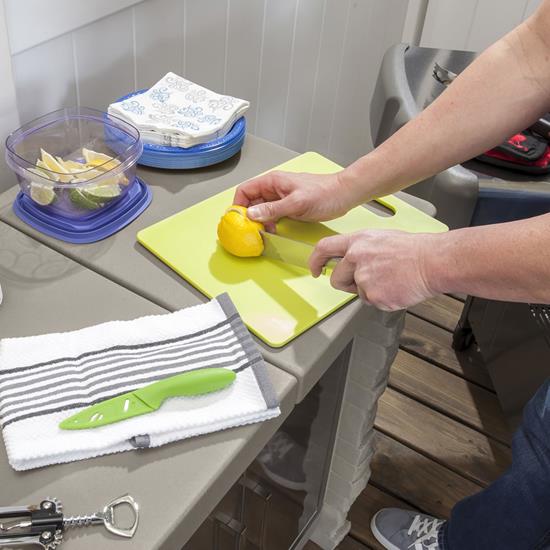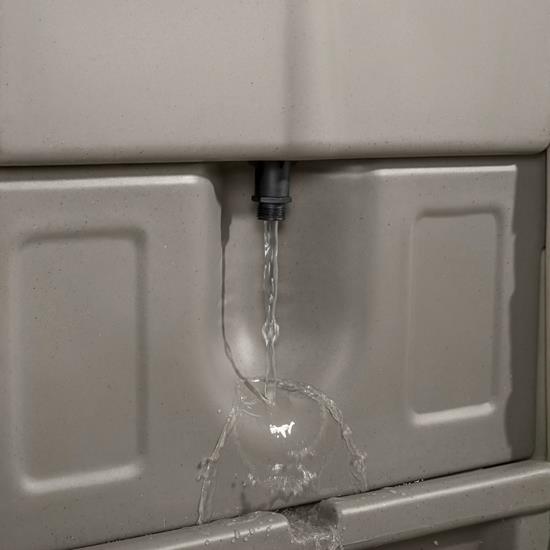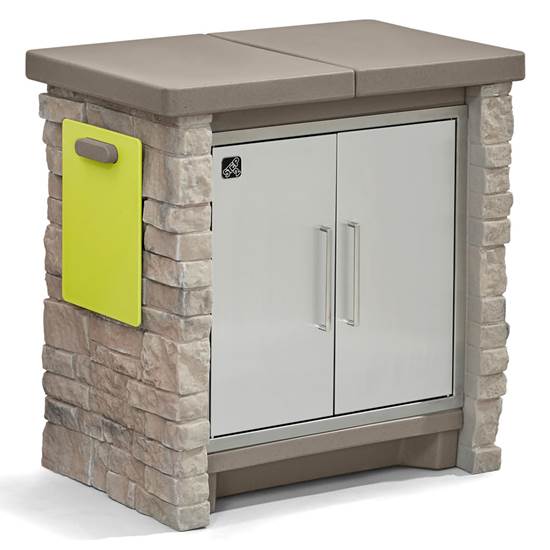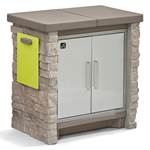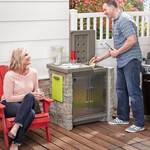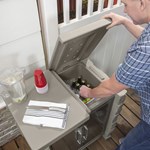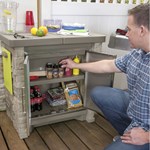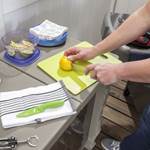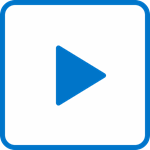 StoneFront Patio Collection Cooler & Storage™
Out of stock
$299.99
+9.99 shipping (via FedEx)
Your backyard will be the entertainment center for your neighborhood friends and family with the Step2 Stone Front Patio Collection Cooler & Storage.
IS THIS A GIFT? DON'T SPOIL THE SURPRISE!
This item ships with an image of the product on its outer packaging.
Rated 5 out of 5
by
Tonia E
from
Great for Cookouts!
I am a staff reviewer and received this item as part of a sampling program. Not only is the Stonefront Cooler & Storage visually appealing, it adds convenience when you're hosting a BBQ. Guests can access cold beverages on one side of the cooler while you are preparing food on the other half of the top. We also stored condiments, cheese and hot dogs in the cooler while we were grilling the burgers. We love the storage area below for all our cooking accessories. The plug on the back of the cooler drains the water with ease when the party is over.
Date published: 2017-07-11
Rated 5 out of 5
by
Tennessee
from
Love this Modern Look
I have had my eye on this Step2 product for quite some time and when I found out they needed product testers, I signed up immediately. This product is incredibly functional and looks great. The cooler was perfect for our 4th of July get together; it housed beverages and cheese for snacking. The storage space on the bottom is perfect for storing napkins, plastic silverware, birdseed, as well as our fire pit cover. Clean up was a breeze and it is a beautiful addition to our deck. We liked this product so well, we have purchased another. Assembly was pretty simple and only took one person to put together. Thank you Step2 for the opportunity to review this item and for continuing to come out with lovely designs that fit in with our outdoor environment.
Date published: 2017-07-10
Rated 5 out of 5
by
James Zahn
from
A Fantastic Addition to Any Deck or Grilling Area
When the folks at Step2 sent me their new StoneFront Patio Collection Cooler & Storage for review, I was excited for a bunch of reasons - the first being the appeal of extending my outdoor cooking and grilling area. While outdoor kitchens are a huge trend right now and something I'd love to build eventually, cost and logistics are an issue. But here we have a plastic unit that convincingly takes on the appearance of stacked brick, while keeping the ease-of-maintenance that we've come to expect from Step2 toys. The stainless steel doors are a classy touch, concealing my pizza stone, grilling tools and sprays on two small shelves behind them. It's important to note that the storage space isn't massive, and that's because this is a cooler first - as the name implies. I love that the flip-top can hide an array of icy-cold drinks (we've had one party with this thus far), and when I'm just doing my daily grilling during the week, I used this as a counter top prep area. In between, it makes a great place to put my potted berry bushes! Highly recommended!
Date published: 2017-07-04
Rated 5 out of 5
by
ferr45
from
good product
having hard time finding a cover for it but great product
Date published: 2018-04-02