Turbo Coupe Interceptor Foot-to-Floor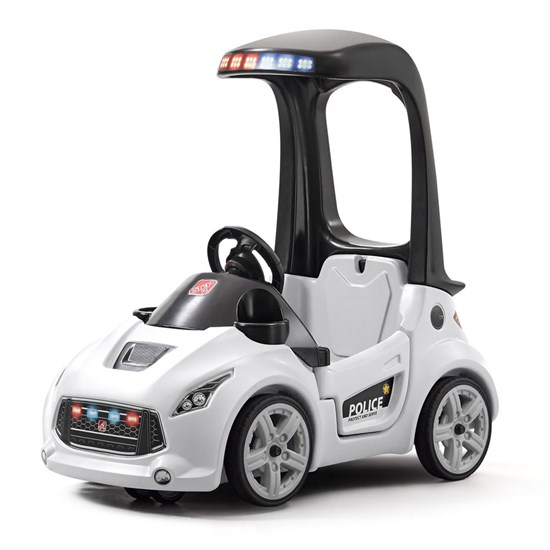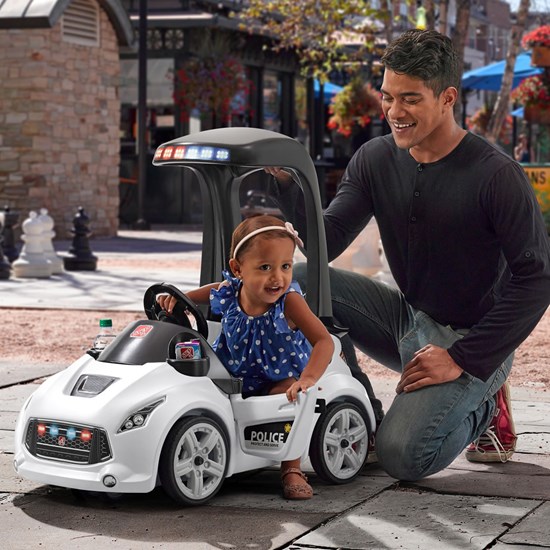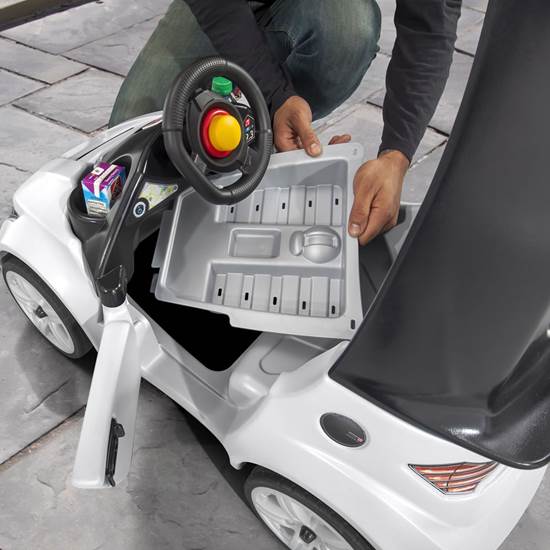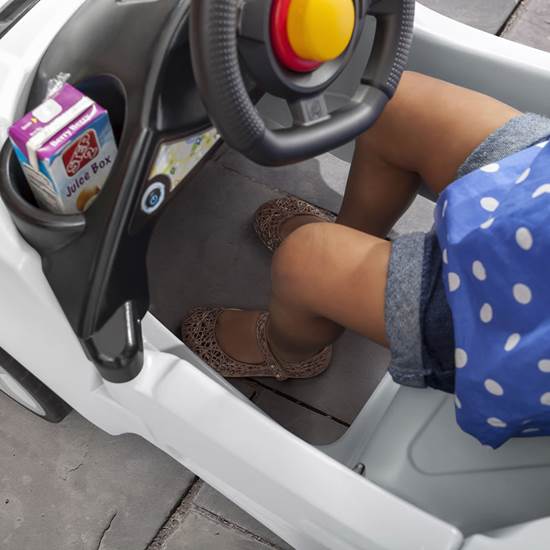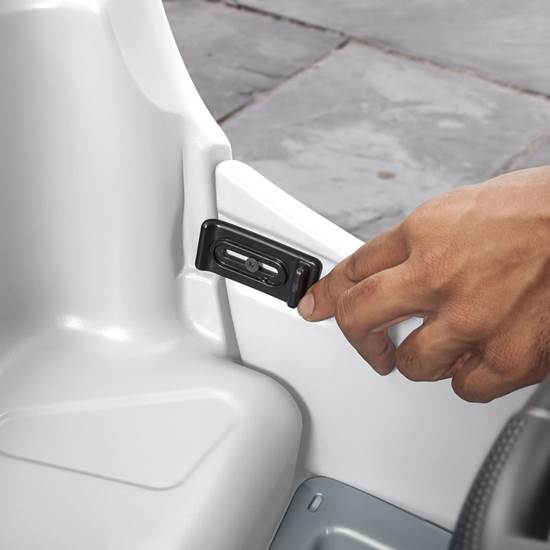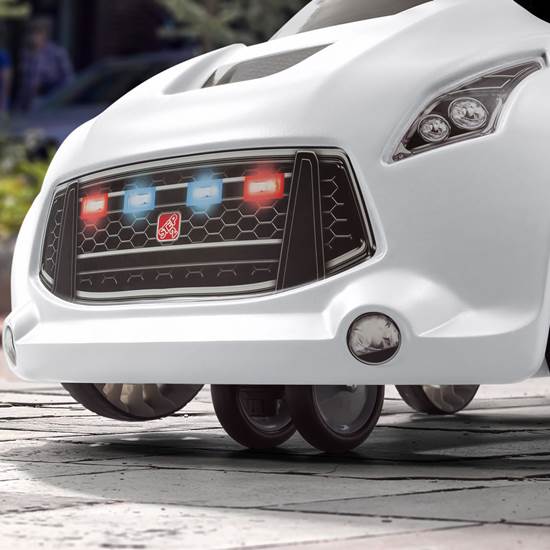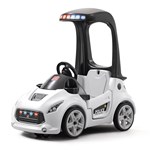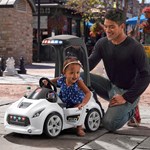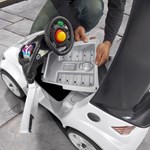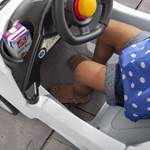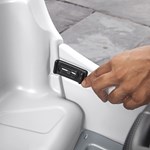 Turbo Coupe Interceptor Foot-to-Floor
In stock
$74.99
+4.99 shipping (via FedEx)
In partnership with the Streetsboro Police Department, junior police officers can patrol, protect and navigate the busy city streets!
IS THIS A GIFT? DON'T SPOIL THE SURPRISE!
This item ships with an image of the product on its outer packaging.
Rated 5 out of 5
by
Anonymous
from
Great Product!
I received this as a Step2 Brand Ambassador. All opinions are my own.In my opinion, this is the best ride on that we have tried from Step2! I love the canopy top, and it was a breeze to put together. I have triplet boys, so the police "lights" were a hit. We donated this to a local preschool, and this car is put to the test! During the preschool day, there is rarely a time that the toy is not in use. Kids love using this car for imaginative play!We did not use the floor board, but it does come with one for kids who are not using this as an independent ride-on quite yet. This makes the product usable for a longer time, as it is aged for kids 1.5-.5. I have already bought another one of these to give to a police officer and his wife for a baby shower.
Date published: 2016-12-19
Rated 5 out of 5
by
Alison
from
Love ❤️ this car!
It was only natural that we purchase this for our 1 year old for his birthday, as his dad is in law enforcement. But the cool thing is that there is a handle in the "hood" to push around and the ride is super smooth! We are in winter right now, and can only use it going around the house, but can't wait to take it for walks!!! But the added part is that Step2 supports our police!
Date published: 2016-12-19
Rated 5 out of 5
by
Ashlee
from
First Birthday!
such a cute coupe! we got this for our 1year olds birthday. Although he isn't big enough to propel himself yet, the floor panel works great. Super easy for the parents to push around too! would totally recommend this product to others!
Date published: 2017-04-16
Rated 5 out of 5
by
Anonymous
from
Yez
Able to use as a push riding toy and later using feet.bought due to being affiliated with a police department. Since it is made here in OHIO it would be nice to have area police department stickers on it.
Date published: 2016-12-28
Rated 5 out of 5
by
Anonymous
from
Your under arrest!!
Grandson's father is a police officer so I had to get this. What I l Iike is you can push it or later on the child can propel it using their feet. Let's them get exercise and use their imagination.
Date published: 2017-02-19
Rated 5 out of 5
by
Tony
from
Definitely recommend!!!!!! < 3
My daughter is in love with this toy! It's seriously perfect for her. It's easy to get in and out of for her and it's her favorite toy! Now she's just like daddy :)
Date published: 2017-02-04
Rated 5 out of 5
by
Anonymous
from
I definetly would reccomend this to a friend.
Gave this to my granddaughter for Christmas, she loved it. Who says girls can't be police officers also.....
Date published: 2016-12-27
Rated 5 out of 5
by
SuzieQ77
from
Fun police car
Easy to assemble and my grandson who is 3 years 4 months old loves it even if it is a tight fit for him. He is 39-1/2 inches tall and there really isn't enough leg room for him to move very fast but he still jumps in and plays. My 4 month old grandson will grow into it so I didn't return it. I wish it had lights or a siren.
Date published: 2019-03-10
Can you tell me the height of the push handle? My son is tall and I don't want him to have to be bending down to push my grandson
33 inches
Date published: 2018-08-01
Is the steering wheel supposed to move the wheels under the front of the car? 
The steering wheel of the Turbo Coupe Interceptor Foot-To Floor does not turn the wheels.
Date published: 2017-09-18
How to deassemble the car?
SAME WAY AS YOU ASSEMBLE IT
Date published: 2018-03-27
Just wondering if there was promo cord or discount on this item?
Please call toll free 1-800-347-8372 Monday - Friday, from 8-5 ET and we will be happy to assist you further with this request.
Date published: 2018-03-27